We always have plenty of studio flats to rent in West Kensington and here we have put together a West Kensington area guide for tenants who don't know this great area.
West Kensington area guide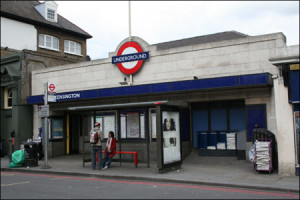 Where is West Kensington?
To start this West Kensington area guide we need to orientate ourselves. West Kensington is a very nice residential neighbourhood just to the West of Central London. it is just in Zone 2 on the tube map and is on the eastern edge of the London Borough of Hammersmith and Fulham.
West Kensington area map:
West Kensington is surrounded by other very desirable neighbourhoods. To the East is Earls Court, a vibrant area with lots of good restaurants and a popular tourist area. To the South is Fulham which is a very smart residential neighbourhood and popular evening destination. To the West is Hammersmith which is another smart residential neighbourhood and also a transport hub and the location of may large businesses.
West Kensington is also close to Kensington High Street, which has some of the best shopping in London, and Kensington Olympia where there is a large exhibition hall.
West Kensington Transport Links
One of the things that makes West Kensington so popular with professionals is it's excellent transport links to the rest of London and beyond.
West Kensington tube station is on the District Line, one stop from Earls Court, and on the branch that goes to Ealing Broadway and Richmond. The District Line travels into Central London and joins the Circle Line to cover the whole of the centre of the city.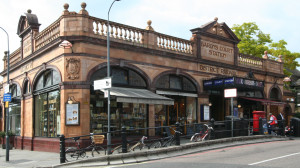 As well as West Kensington tube station there is Barons Court tube in the area, which is on the District and Picadilly lines. The Picadilly Line goes directly out to Heathrow airport, and straight in to London's West End and City.
As well as the tube stations West Kensington is very well served by bus routes into and out of town. There is also the A4 road that runs through the area. This is a major route into Central London and out to Heathrow airport and the West of London.
Shopping eating and drinking in West Kensington
There is a great range of shopping options in the area. Around Barons Court tube station there are sone very nice shops and cafes including the excellent H G Walter butchers.
Near to West Kensington tube station there are lots of shops including a Tesco Express and a Sainsburys Local and the huge 24 hour Tesco Superstore on Cromwell Road is very close too.
The area is very well serviced by some excellent eating and drinking options. The Curtains Up pub is an excellent watering hole and place to eat in the centre of West Kensington on Comeragh Road. The Famous 3 Kings pub is a very large pub on North End Road that bills itself as 'London's Best Sports Pub', and if the crowds that pack it on match day are anything to go by it probably is! There is also the very tasty and popular Turkish restaurant Best Mangal.
Other attractions
West Kensington also boasts the exclusive Queens Tennis Club where the prestigious Aegon Championships are held every year in June the week before the Wimbledon championships.
Normand Park is a lovely and recently revamped open space that adds to the list of hidden away oasis's in the area such as Marcus Garvey Park.
Flats in West Kensington
Due to it's great central location, excellent transport links and wealth of attractions, West Kensington is a very popular area to live. The majority of the housing is flats (apartments) which makes it very popular area with young professionals.
Most of the streets of West Kensington are extremely attractive. Many are made up of imposing white stucco fronted regency houses or large red brick Victorian and Edwardian residences.
Prices are much more reasonable than just a few streets away in Earls Court which is is Zone 1. Double studio flats start at about £200pw and large studios are about £250pw.
Red Residential are London's Studio Flat Specialists and we always have several studios available in West Kensington. If you are looking for a studio then check out our latest availability and register your details with us or just send us an email!
---
So that is our West Kensington area guide! we do cover other areas of West & Central London so check out our other area guides. We also have lots more useful posts on renting in London in our blog.