We currently have a cheap bedsit in Kensington, London W14! It is just £140pw all bills included and is available now!
Cheap bedsit in Kensington £140pw
Red Residential are London's Studio Flat Specialists, but we also get the odd cheap bedsit to rent, and right now we have one of those cheap bedsits available!
All bills included
At just £140 per week this is probably the cheapest bedsit that we will ever have! That £140 includes all the bills (heating, hot and cold water, electricity, council tax) and there is even free wireless internet available.
The landlord of this property wants the rent to be paid monthly. £140 per week is £606 per calendar month. Read more about how monthly rent is calculated in this blog post.
Fully furnished
This cheap bedsit comes with all the furniture you will need. There is a single bed, table and chairs, wardrobe and chest of drawers. All are good quality and in good condition.
The landlord can supply more furniture if you need it, or remove any of the items if you don't need them.
Own kitchenette
This cheap bedsit also features it's own kitchenette. The kitchenette has a sink, fridge, oven, hob, kettle and toaster. The kitchenette is fully equipped with pots, pans, plates, knives and forks, glasses etc. so everything is ready for you.
Shared shower room
The shower room and WC for this cheap bedsit is shared with one other person in another bedsit. It is in great condition and is cleaned once a week.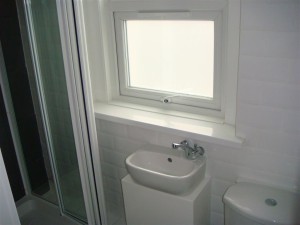 The shower room is very close to the bedsit and has a good quality shower and a window in the room.
Well maintained building
This cheap bedsit is in a smart, well managed, well maintained building. All the other flats in the building are studios or bedsits .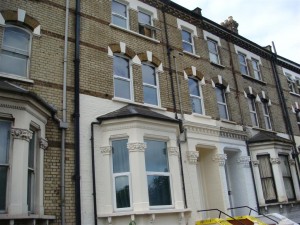 The other tenants in the building are mostly young professionals. All the common parts are cleaned every week and there are vacuum cleaners available for everyone to use.
Great central location
This bedsit is located in West Kensington W14. This is a very nice residential neighbourhood in the West of London.
There are plenty of local amenities in the area. West Kensington also has great transport links with two tube stations and loads of bus routes. more information on the area can be found in our West Kensington area guide.
More information
Find out more about this cheap bedsit and all our other flats by: